2011 Workshop on Cyber Security and Global Affairs

International Cyber Center
George Mason University, Fairfax, VA, USA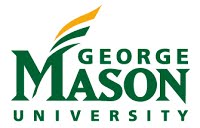 In Cooperation With

Location: DBH, Budapest

May 31 to Jun 2, 2022
Sponsored By Office of Naval Research
Workshop Corporate Sponsors
ICC Corporate Patrons: Lockheed Martin Corporation; Sallie Mae Corporation; Accenture


The International Cyber Center at GMU and CERT-Hungary are jointly organizing the Third Workshop on Cyber Security and Global Affairs.  This program will take an interdisciplinary view of cyber security and related global issues.  We will have two types of sessions – plenary sessions and break-out sessions.  The plenary presentations will involve a mix of invited speakers and active discussion among the attendees.  The program is structured to facilitate participant interaction. We plan on a session which will facilitate interaction in small groups.  Except for the break-out sessions there will be no parallel sessions.
The Budapest location and timing is of particular importance given the key role of Hungary in the EU in the first half of 2011.  During the Hungarian Presidency key emphasis has been placed on the Cyber Security aspects with several sponsored workshops and conferences. Our workshop will build on the experience gathered during these events and will address via selected high-profile professional specific target groups involved in cyber security all around the world.
Workshop Venue

The meetings will be held at the DBH Group office in Budapest, Hungary. The office is located at H1117 Gábor Dénes u. 2. Infopark D, Budapest.
Who should attend
We invite participation of students, faculty, corporate executives, senior government officials, and executives from international organizations.  This is meant to be an interdisciplinary workshop.  Participants with technology, strategy, and law enforcement backgrounds are encouraged to attend.
Workshop Program and Agenda – Now Available
Keynote Speakers 
Alenka Brown, National Defense University


"Collective consciousness and cyber"
Dr. Chris C. Demchak,

US Naval War College


"

Games versus Exercises: Designing Surprise-resilient Organizations for a Cybered World

"
Contributing Speakers 
Arun Sood,

George Mason University




"SCIT: Using Moving Target Defense for Proactive Cyber Deterrence – Reducing Zero Days and APT Induced Losses"
Benoit Morel, Carnegie Mellon University


"Cybersecurity and International relations"
Bob West, Echelon One


"Cloud computing strategy"
Boukari Souley,

Abubakar Tafawa Balewa University(ATBU)

"Cyber Crime and  Issues in West Africa Sub- Regions"
Chola Chhetri, George Mason University


"Security Issues of E-Passports"
Chrisan Herrod,

University of Maryland University College




"

The Economics of Information Governance, Risk, and Compliance (GRC)"
Denise Anderson,

FS-ISAC




"

The Role of the ISACs in Critical Infrastructure Protection and Resiliency

"
Felix Juhl,

Sandfire AG




"Securing Cyberspace:Building Blocks for a Public-Private Cooperation Agenda

"
G.Biondo,

CSFI-CWD




"CSFI's Project Cyber Dawn – Libya"
John Mallery,

Massachusetts Institute of Technology




"

Escalation and deescalation in cyber-fueled interstate conflict

"

Johny Gasser,

Orange Business Services




"European data protection and privacy issues"
Joshua Caplan,

Space and Naval Warfare (SPAWAR) Systems Center (SSC) Pacific, US Navy
László Erdődi

, KÜRT Inc

"

Ethical hacking of virtualized environment in practice
" 
Raymond Akwule,

Digital Bridge Institute




"The Realities and Challenges of Cyber crime and Cyber Security in Africa"
Richard Aldrich,

BAH/ASD-NII




"Challenges in Applying the Law of Armed Conflict to Cyberspace"
Sarbari Gupta, Electrosoft Services Inc.


"Authorizing Cloud Security Infrastructures"
"Smart Grid Cyber Security Framework A framework for cyber security for the Smart Grid."
Shaun M. Cavanaugh

, U.S. European Command


"Cyber Endeavor 2011 – U.S. European Command's Premier Cyber Event"
Tom Gilmore, MITRE / Howard University


"Impact of Distributed Denial of Service Attacks"
Zoltan Precsenyi, Symantec


"Cyberdefense and security policy: Concepts and considerations for government policy"
Zsolt Nemeth, Camphora Consulting


"Stuxnet-like attacks blooming: new Scada threats discovered"
Organizing Committee

Dr. Arun Sood, Professor Computer Science and Co-Director International Cyber Center, George Mason University – Organization Committee Chair
Ferenc Suba, President of CERT Hungary
Dr. Stuart Malawer, Distinguished Service Professor of Law and International Trade, George Mason University
Dr. Terry Janssen, Chief Technologist and Principal Systems Engineer, Lockheed Martin IS&GS; Chief Advanced Technology Analyst, Network Warfare Center, US European Command
Zsolt Nemeth, Founder and CTO, Camphora LLC.
Moderator – TBD

Other Attendees – TBD



Workshop Topics
In general, the workshop will deal with strategic, policy, technology and global issues.  The cyber security threat is not constrained by national boundaries.  Thus, the international implications of the security and privacy issues is very important in this workshop. 

Some of the topics to be covered in the workshop are:
International Cyber Security Governance


Policy, technology, human factors in cyber security

Cyber warfare, intelligence, defense and preparedness 


Cyber risk assessment and reduction 

International standards of privacy 

Cyber crime and other malicious activity 

Intellectual Property Rights protection

Preventing Information Leakage

Secure data storage / archiving

Evolving threats

Threat independent approaches to protection

Call for Papers
Participantion in this workshop is by invitation.  Participants will have an opportunity to participate actively in the discussions, make presentations during the plenary sessions or in the break out sessions.  Interested participants should submit a one page abstract for evaluation by the workshop organizing committee.  The abstract submission and processing schedule is:
Abstract due
  – 20 April 2023
Selection and notification
– 30 April 2023
Final submission
– 25 May 2022
Email the abstracts to Dr Arun Sood – asood (at) gmu (dot) edu


Registration


Please register using the
registration form here.
Scholarships
The workshop organizers expect that they will be able to offer scholarships to a few attendees.  The scholarship will partially cover the costs in connection with the workshop. Please contact Dr. Arun Sood: asood (at) gmu (dot) edu.